Backbone Made of Steel and a Heart of Gold
by Bethany Gaddis
No matter what country you live in, being a single parent is a tough job. There is only one pair of shoulders to carry the burdens of your children and only two hands to provide for their needs. It requires a strong resolve to build a good life for your kids when you are on your own and Loda Gutierrez most certainly has that!
Loda has worked her whole life just to survive but now works toward the goal of saving enough money for her 12-year-old daughter to continue with school. In Honduras, school is only provided for children until 6th grade and then its up to the families to fund their education from then on. Most girls start to work or become pregnant and start a family but a few have the privilege of going to private school if their parents can afford it. Loda is striving to help her daughter become one of the few, because education shouldn't be just a privilege but a human right. Right now, only her oldest daughter lives with her and after school, helps her work. Loda's youngest child stays with family so she can put in the necessary hours to earn the income she needs. Loda never had the opportunity to go to school herself and didn't even had a place to call home because she always just lived with the people she worked for. That was, until now!
When Heart To Honduras came in contact with Loda it was obvious she needed a place to raise her family while she was working so hard on behalf of her daughter's continued education. She was well deserving of a place all her own, a place they could call home. So HtH stepped into her story and together they were able to build her a house as well as a Combo behind it. HtH even partnered with a nearby Compassion Project workshop to create custom wood doors for her Combo.
A Combo is a sink, toilet and shower structure that provides safe water and a place to maintain good hygiene as well as overall health to the people of that home. In Honduras, a sink ("Pila") is the center of family life. This is where they wash clothes, clean dishes, and get clean water to drink and cook with. This is a luxury for most Hondurans but HtH is set on helping make it the norm.
So far Heart To Honduras has been able to build around 40-50 Pilas in a variety of communities but only a few Combos. Pilas cost about $150 to build while a Combo is around $1250 depending on local and municipality involvement. The HtH Community Development team are working with local churches to find 10-15 people in their areas that would most benefit from Pilas- half within their church and half from the surrounding area that are not church attenders. The goal is to help Honduran pastors to see these projects as a community outreach and not just keeping them internal. "We want to continue to encourage local churches to think outside the walls and to realize they can help the whole community. We don't want to be the only ones eating the dessert," says Fredy Martinez. All of the materials for these types of projects come from local hardware stores and often times can be completed with the left over funds and supplies of another project. This allows Hondurans to take initiative in these builds while bypassing the governmental hurdles that sometimes delay community efforts such as these.
More from our writing team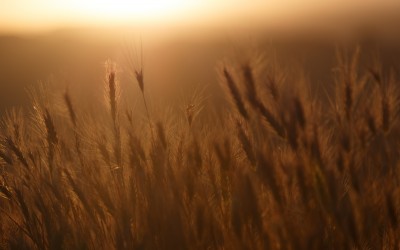 If you have to, use words The Story of John Wendt and a Willingness to Move by Dan Mathewson When I asked John Wendt the typical how ya doing, he sincerely answered: "Better than I deserve." I learned that John is a man who has no time for fluff, exaggeration, or...
read more
Learn more about what we do
Graphic Design
We offer custom design services for all of your pieces. We can create a brand guide for your church using fonts and colors that will unify your look. We can also do web work, logos, branding and print media. We can also provide graphic and consultation work for capital campaigns.
Social Media
We maintain and utilize your church social media to create shareable content, conversations, and ad campaigns in order to create a "buzz" about the church in your community. Social media is where people are gathering these days and your church needs to be there.
let's work together!
How does all of this work? It's pretty simple, really. If your church is interested in pursuing a partnership with D373, you just need to let us know and we will take it from there. First, we will survey your staff and leadership. Then we put together a summary of what you told us are your marketing deficits. After that we will come to you, meet with your staff, and present the summary and our proposal of what D373 could do for your church. There is no cost to the church for this visit. Use the form below to let us know you are interested or to ask any questions and we will get back with you pronto!