Battle Blankets: Unlikely Armour, Unlikely Warriors
by April Clemmer
A peek into Kassidy Julian's calendar would make your head spin!  She is a 21-year-old student at Ivy Tech Community College. She also has a full-time job at Gordon Foods and to top it off, she is planning her upcoming wedding.  During her rare free time, she always has a blanket with her, but it's not for a quick power nap.  Kassidy is the founder of the Battle Blanket Project, a charity which provides blankets and unique Scripture cards to terminally ill children. The blankets serve as a tangible symbol of the comfort and healing of Jesus.
The idea for the Battle Blanket Project came to Kassidy when her aunt was diagnosed with cancer in the fall of 2014.  Kassidy's aunt was able to bravely face chemotherapy by drawing strength from her faith in God.  Of her aunt, Kassidy says, "She has shown me what it means to be a warrior."  During her aunt's illness, Kassidy felt called to reach out to others, particularly children, who are going through the same struggle. Many of these children do not have the hope and peace that faith in God can bring.
The Battle Blanket Project is inspired by three things:
Kassidy's soft spot for children as she is the eldest of four siblings
Kassidy's own baby blanket that provided her comfort as a child
The special plight of children facing a terminal illness
Kassidy has a specific reason for choosing the name Battle Blanket Project for her charity.  She says, "These children are entering a fight they weren't prepared for and that's exactly what a battle is. The kids that are venturing through this obstacle of cancer are warriors and soldiers."
Every blanket is handmade by Kassidy. With each paycheck from Gordon Foods, she faithfully allocates $50 to $100 towards supplies for the Battle Blanket Project.  When the blankets are completed, she makes a point to wash the blankets before delivery so they have a comforting smell; reminding children of home while they are living in a hospital environment.  Each blanket comes with a unique card, containing a Scripture verse of encouragement or hope for healing.
Kassidy's goal for the Battle Blanket Project is simple; to touch as many lives as possible with the message of Christ.  Her hope is to show others God's unconditional love. Her blankets are a reminder He gives strength to get through life's challenges.
Kassidy welcomes your prayers for the Battle Blanket Project.  If you are interested in knowing more, feel free to contact her at kassidyleland@gmail.com
More from our writing team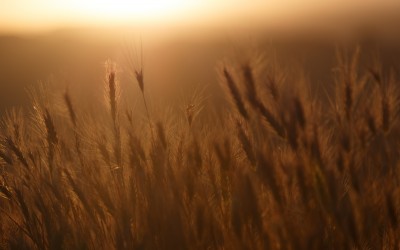 If you have to, use words The Story of John Wendt and a Willingness to Move by Dan Mathewson When I asked John Wendt the typical how ya doing, he sincerely answered: "Better than I deserve." I learned that John is a man who has no time for fluff, exaggeration, or...
read more
Learn more about what we do
Graphic Design
We offer custom design services for all of your pieces. We can create a brand guide for your church using fonts and colors that will unify your look. We can also do web work, logos, branding and print media. We can also provide graphic and consultation work for capital campaigns.
Social Media
We maintain and utilize your church social media to create shareable content, conversations, and ad campaigns in order to create a "buzz" about the church in your community. Social media is where people are gathering these days and your church needs to be there.
let's work together!
How does all of this work? It's pretty simple, really. If your church is interested in pursuing a partnership with D373, you just need to let us know and we will take it from there. First, we will survey your staff and leadership. Then we put together a summary of what you told us are your marketing deficits. After that we will come to you, meet with your staff, and present the summary and our proposal of what D373 could do for your church. There is no cost to the church for this visit. Use the form below to let us know you are interested or to ask any questions and we will get back with you pronto!